SHEPHERDS
' CONFERENCEW  
 2019
CAREY HARDY
Carey is the pastor of Twin Cities Bible Church in Winston-Salem, North Carolina. He has been John MacArthur's senior associate pastor, taught at The Master's Seminary and College, and currently teaches at Expositors Seminary. Carey's wife, Pam, will be accompanying him and will teach a number of sessions for women.
Topics:
Building by the code
Why I have joy in the ministry
Divorce and remarriage
God's loving discipline for believers
KEN RAMEY
Ken has pastored Lakeside Bible Church in Houston, Texas, for 19 years. He has also served under John MacArthur at both Grace Community Church and The Master's College. He holds a doctorate in expository preaching from The Master's Seminary.
Topics:
When it is not well with my soul
Courage in the face of criticism
The praying pastor
"Finding" God's will for your life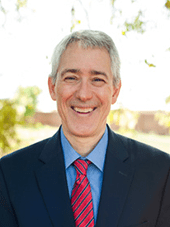 JOEL JAMES
Joel has pastored Grace Fellowship, Pretoria, for 24 years. He is the academic head of Shepherds' Seminary Africa, lectures at Grace School of Ministry in expository preaching and biblical counselling, and has authored many books and resources.
Topics:
Contra Christian mysticism
Paul: the model pastor
Dead-end in streets on the road to spiritual maturity
Keeping the peace on your elder board